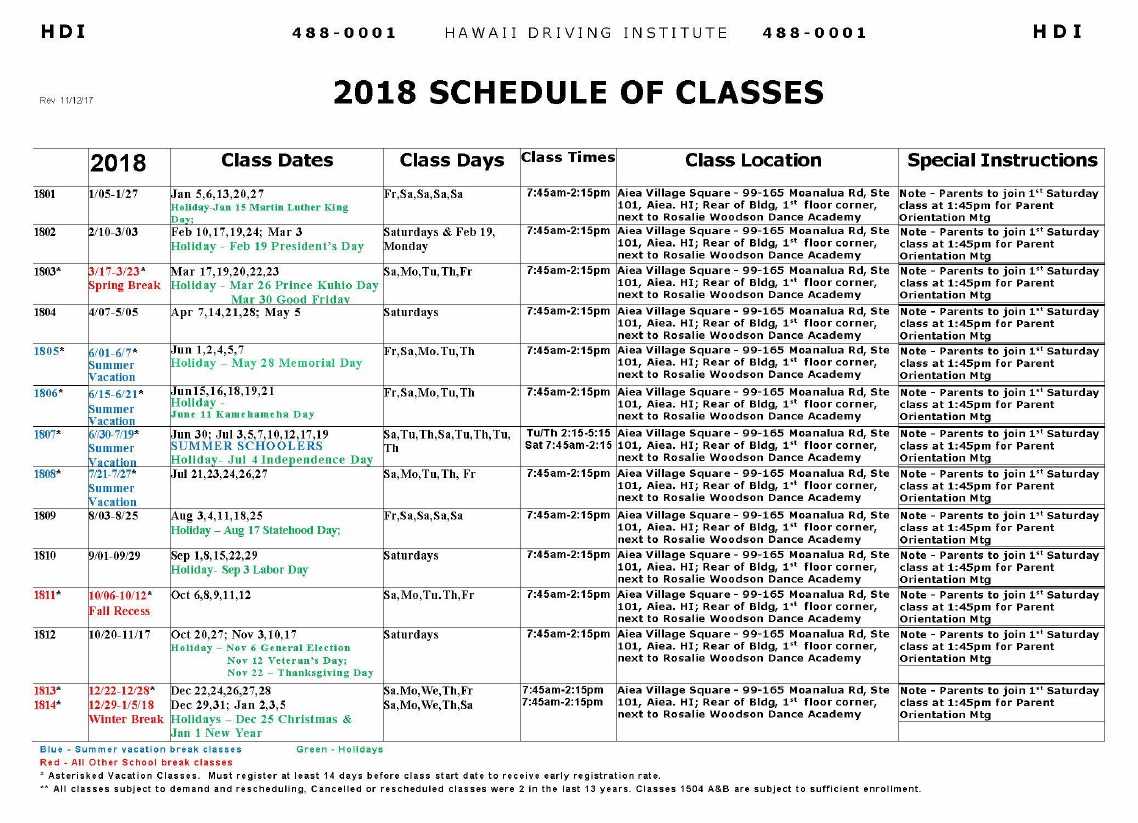 Click on the image above for a quick view of our 2018 Schedule of Classes for easy reference, or you can download a PDF copy of the schedule for your records. You can also check out our upcoming classes in calendar view for the entire year below.
NOTE: We do NOT offer BTW Only instruction for Teens at this time. We can only accommodate BTW instruction for students who complete classroom instruction with our school via our Teen combo classes.
The calendar is best viewed via a desktop, laptop or tablet. The calendar shows the entire duration of the class from the first meeting day to the last meeting day of each Teen Combo class. However, classes are only held on certain days. Please click on the link within the desired class block for a detailed description including a list of the actual class days.
For future reference, the 2018 Teen Schedule of Classes is a projection based on the DOE's proposed, but not yet finalized, school schedule and can be viewed HERE. However, until this proposed schedule is confirmed, you will not be able to register for any of the classes listed on this proposed calender. The 2018 Teen Schedule of Classes is simply FYI for the time being.