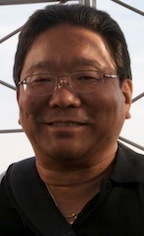 Hawaii Driving Institute has been in business since 2000. During that time, Ron Aoki has taught classroom, behind-the-wheel and simulator training. Between 2001-2002 he had the opportunity to simulator train students on the only simulators in Hawaii at the Nuʻuanu YMCA. Unfortunately due to cost and upkeep, those simulators are no longer available. The experience, however, was an invaluable teaching tool that he now brings into both the classroom and behind the wheel instruction. His passion for putting safe drivers on the road by teaching defensive driving skills is unparalleled.
His mission is to develop and solidify a sound foundation for awareness of potential conflict with other roadway users, as well as control of the car skills that will enable them to avoid collisions. Not to be left out are the student's knowledge of rights of ways and traffic laws. His patience and calmness can be verified by his past students. He has the ability of not only quickly recognizing a student weakness, but teaching to their level of understanding. The routes that he uses have been carefully selected to accommodate the learning objectives for each behind the wheel lesson.
Ron Aoki has done all classroom instruction throughout the past 11+ years and most of the behind the wheel instruction. The same routes and curriculum is used by the other behind the wheel instructors. Unlike many instructors, he does not specialize in one aspect of teaching but rather the entire process up to getting their license. He has prepared and accompanied many to pass the road test.